Hello, I'm Yuki.
I went to Snoopy Museum Tokyo at Minami-machida Grandberry Park in July.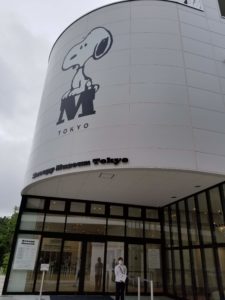 Snoopy Museum Tokyo introduces Charles M. Schulz and Peanuts characters. So I enjoyed the museum even though I never read Peanuts comics! I want to go to the museum again when feature exhibition changed.
Explanation of the display is written in Japanese and English, so people from abroad also could enjoy the museum.
This article introduces the interesting part of Snoopy Museum Tokyo and other valuable information.
What is Snoopy Museum Tokyo?
Location:


4 minute walk from Denentoshi Line Minami-machida Grandberry Park Station

Opening hours:


10:00 to 18:00 (admission until 17:30)
Snoopy Museum started from Charles M. Schulz Museum in Santa Rosa, CA. Snoopy Museum Tokyo opened on April 2016 at Roppongi as a satellite of Charles M. Schulz Museum. But the terms of Snoopy Museum Tokyo has already been decided, so it closed on September 2018 as planned. And reopened at Minami-machida Granberry Park in Machida from December 2019. The new location is about twice the size of the previous one.
There are two kinds of tickets; "Advance Tickets" and "On-site Tickets". Advance Ticket is 200 yen cheaper than On-site Ticket, so I recommend to buy Advance Ticket.
You can buy Advance Ticket from the address below.
https://eplus.jp/sf/word/0000136396
*It's written in Japanese, but English website can't buy tickets right now (as of September 11, 2020).
Interesting Parts of Snoopy Museum
Get immersed in world of Snoopy at "Opening Theater"
You can enjoy the video from any angle. Snoopy takes many poses and jumps around us.
Learn about Peanuts author at "Charles M. Schulz Gallery"
You can learn about Charles M. Schulz with his pictures. The videos of Charles M. Schulz writing Peanuts characters is also displayed at this gallery.
Find out the charm of characters at "Peanuts Gang Gallery"
You can find out the charms or Peanuts characters with author's episode and comic. I like this gallery the most!
Take pictures at "Snoopy Room"
Many Snoopy will greet you at this room. You could take pictures with every Snoopy. Snoopy is taking a pose which comes from the comic and explanation is written at the exit of this room. Be careful not to miss seeing the explanation!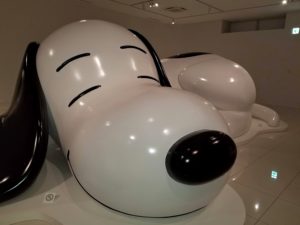 Have a rest at "Woodstock Room"
The whole room is yellow. There are sofas and the film of Snoopy is played, so it's perfect place to rest. My foot was tired when I came to this room.
The books are displayed at this room usually, but it's not displayed right know because of Covid-19.
Have fun at feature exhibition
"HERE COME THE BEAGLE SCOUTS!" is displayed from December 14, 2019 to January 11, 2021. The pictures are rent from Charles M. Schulz Museum in Santa Rosa, CA and you could read the stories about the beagle scout which Snoopy and Woodstock established.
Find Snoopy which are displayed around the museum
Many Snoopy are displayed at Grandberry Park and Tsuruma Park. It may be fun to find Snoopy and take pictures.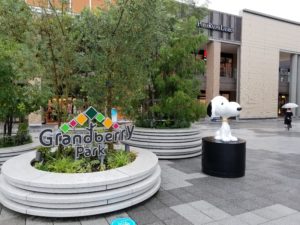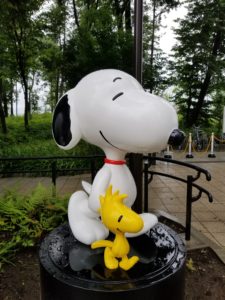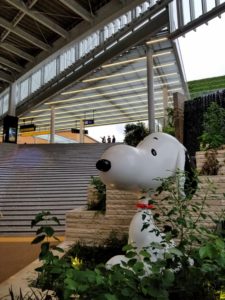 How to Avoid Crowded Time
I recommend to enter the museum at 10 o'clock.
I chose 10 o'clock time slot of weekend when I buy advance tickets. I was worried about crowded place because of Covid-19, but there was only a little bit people and one or two people are standing around each display. Museum is having entrance regulation and it is mandatory to wear the mask, so I felt at ease to walk around the museum.
The entrance interval of advance ticket is 30 minutes, so it gets crowded as time passes. That's why I recommend to enter museum as fast as possible.
You could read Peanuts comic at Amazon Prime Reading!
You could read Peanuts comic in English at Amazon Prime Reading (as of September 11, 2020). It' early stories, so the picture is different from recent stories.
You will love Snoopy if you come to Snoopy Museum Tokyo!
Why don't you visit Snoopy Museum Tokyo on your holiday?